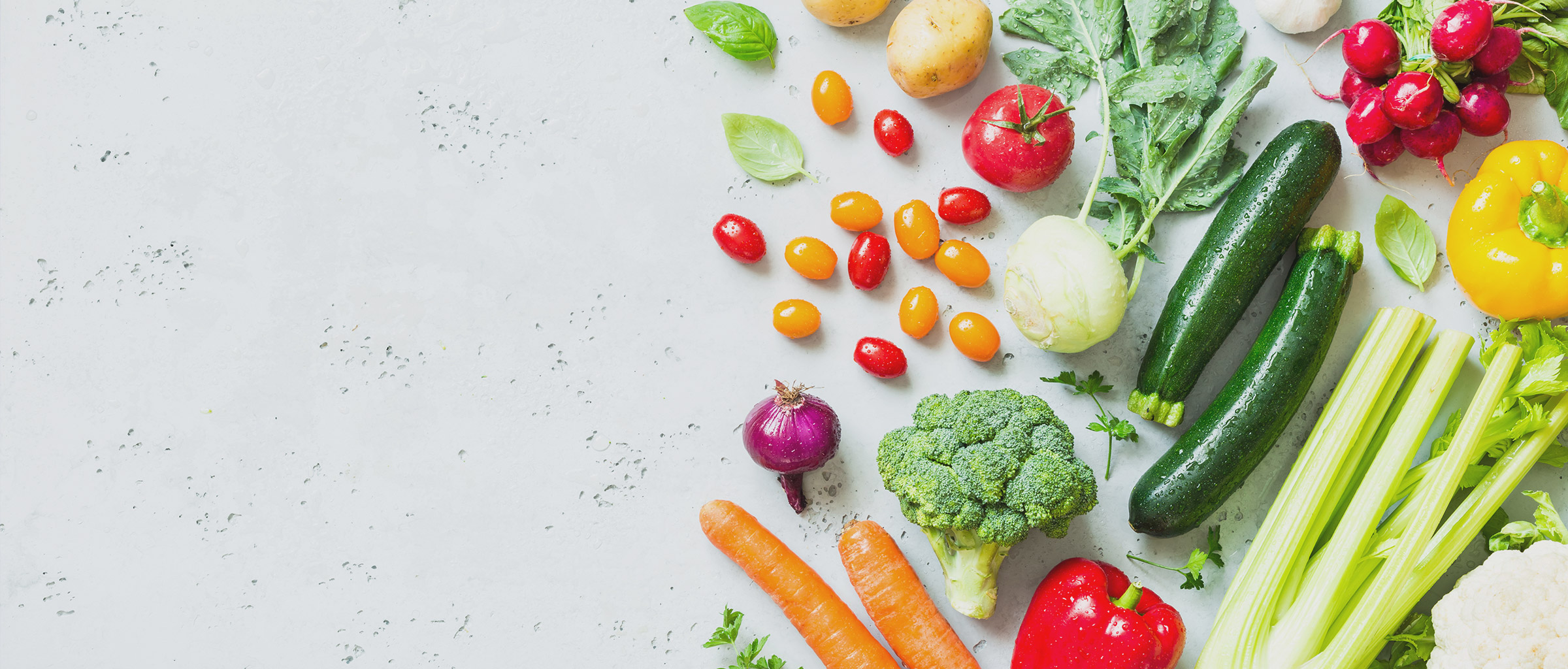 Autcol ®
Plus
Food supplement with Phytosterol, Gamma oryzanol and Policosanols.
A daily intake of at least 0.8 g of plant sterols contributes to the maintenance of normal blood cholesterol levels.
Packaging 36 tablets of 850 mg - Net weight: 30,6 g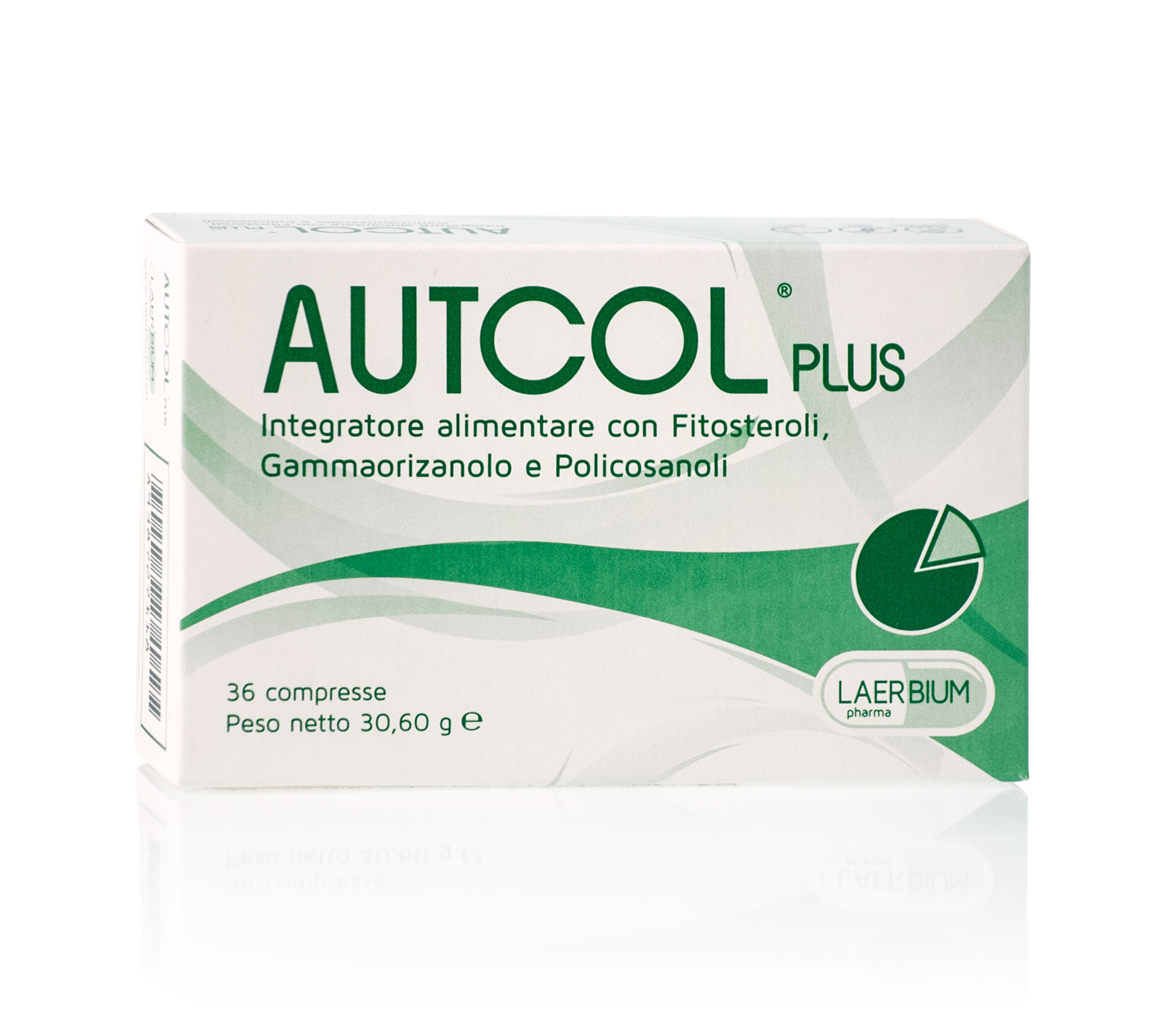 Phytosterols from maritime pine – Arboris® Sterol AS-2TM(*) (Phytosterols 99%), bulking agent: microcrystalline cellulose; Gammaoryzanol, anti-caking agents: talc, silicon dioxide, magnesium salts of fatty acids; carboxymethylcellulose sodium reticulated, Polycosanols from rice bran (Octacosanol 60%).
(*) ingredient registered as a Novel Food – Reg. CE-N.608/2004.
It is raccomanded to take one tablet twice a day is advised, before main meals.
Do not take during pregnancy, lactation and under 5 years of age. This product is intended to reduce blood cholesterol and should be taken under medical supervision in case of a concomitant treatment with cholesterol-lowering drugs.
The use of this product is not a substitute for a healthy and varied diet that includes a regular intake of fruits and vegetables and a healthy lifestyle.
Do not exceed the recommended daily dosage. Keep out of the reach of children under 3 years of age. Store in a cool, dry place away from heat sources.
GLUTEN FREE AND NATURALLY LACTOSE FREE.
Characteristic Elements
Average content – daily dose (2 tb)
Arboris® – Sterol AS-2TM(*)
pine Phytosterol (99%)
• referred 75% beta-sitosterol
1010,10 mg
1000,00 mg
750,00 mg
Gamma oryzanol
150,00 mg
Polycosanol
• Octacosanol (60%)
34,00 mg
20,00 mg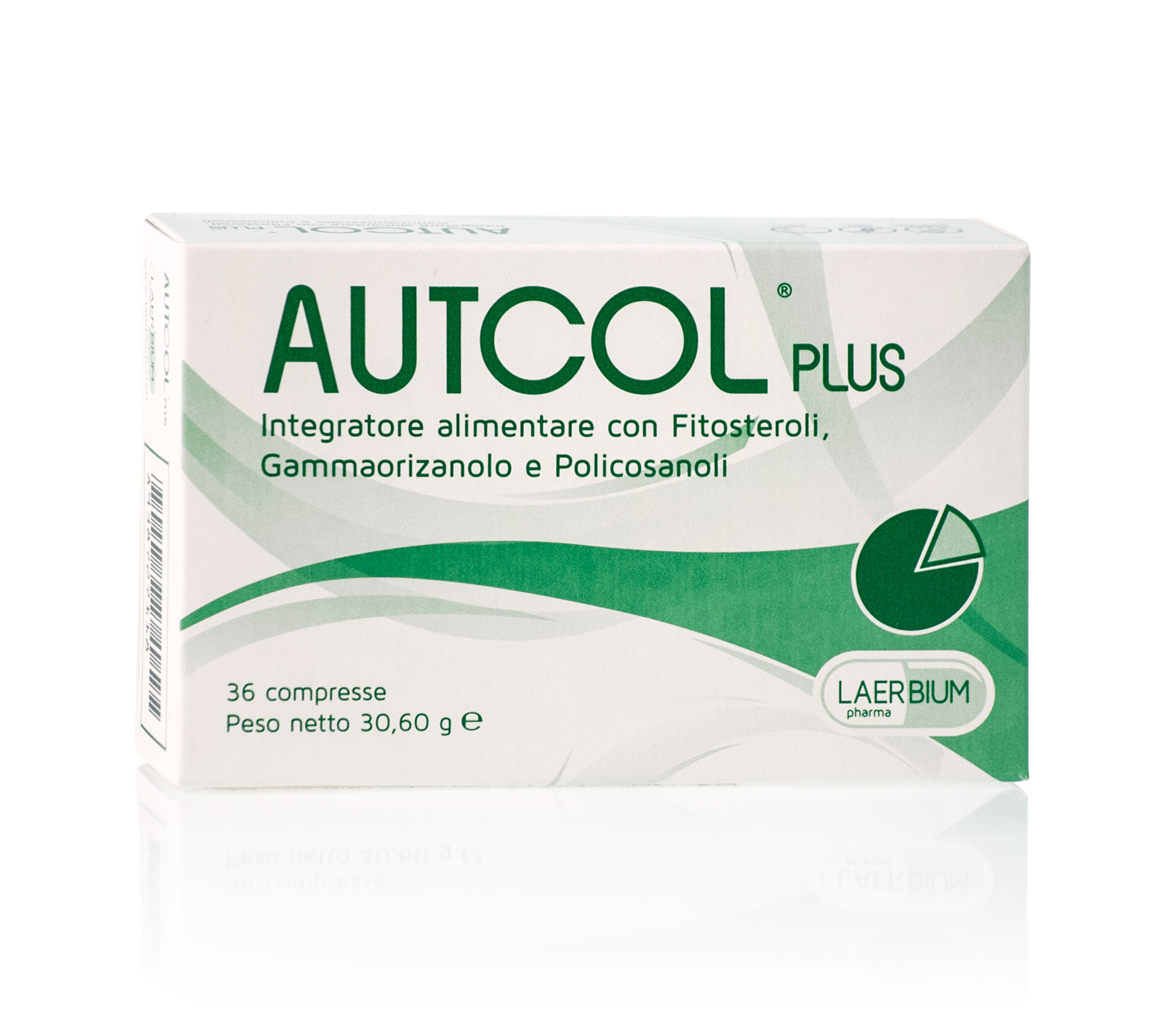 Richiedi informazioni su Autcol Plus