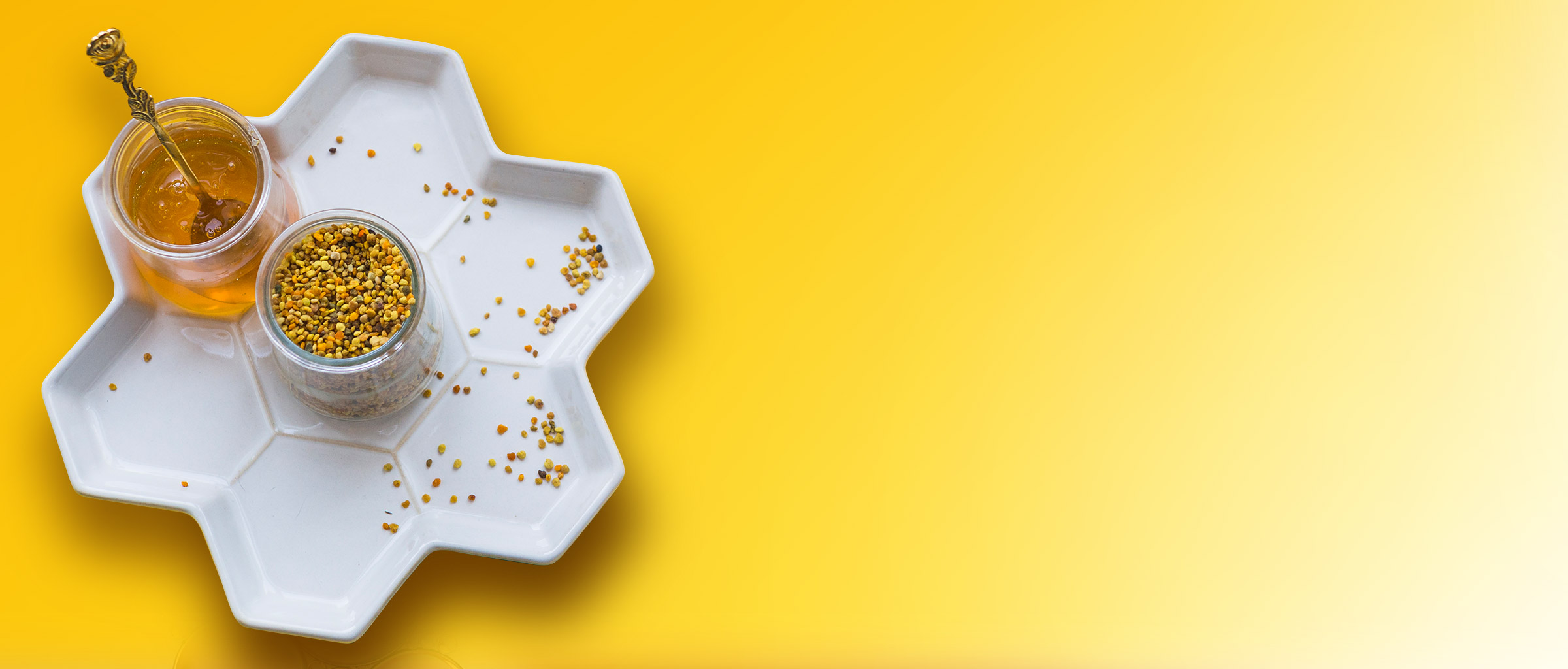 Fluirex ®
BST
Food supplement with Propolis, Royal Jelly and plant extracts of Grindelia*, Mallow* and Thyme*
Thyme extract can contribute to the fluidity of bronchial secretions and the wellbeing of the nose and throat; Mallow extract have emollient and soothing effect on the oropharyngeal mucosa. Grindelia has a balmlike can contribute to the upper respiratory tract.
Packaging 20 sachets of 7,5 ml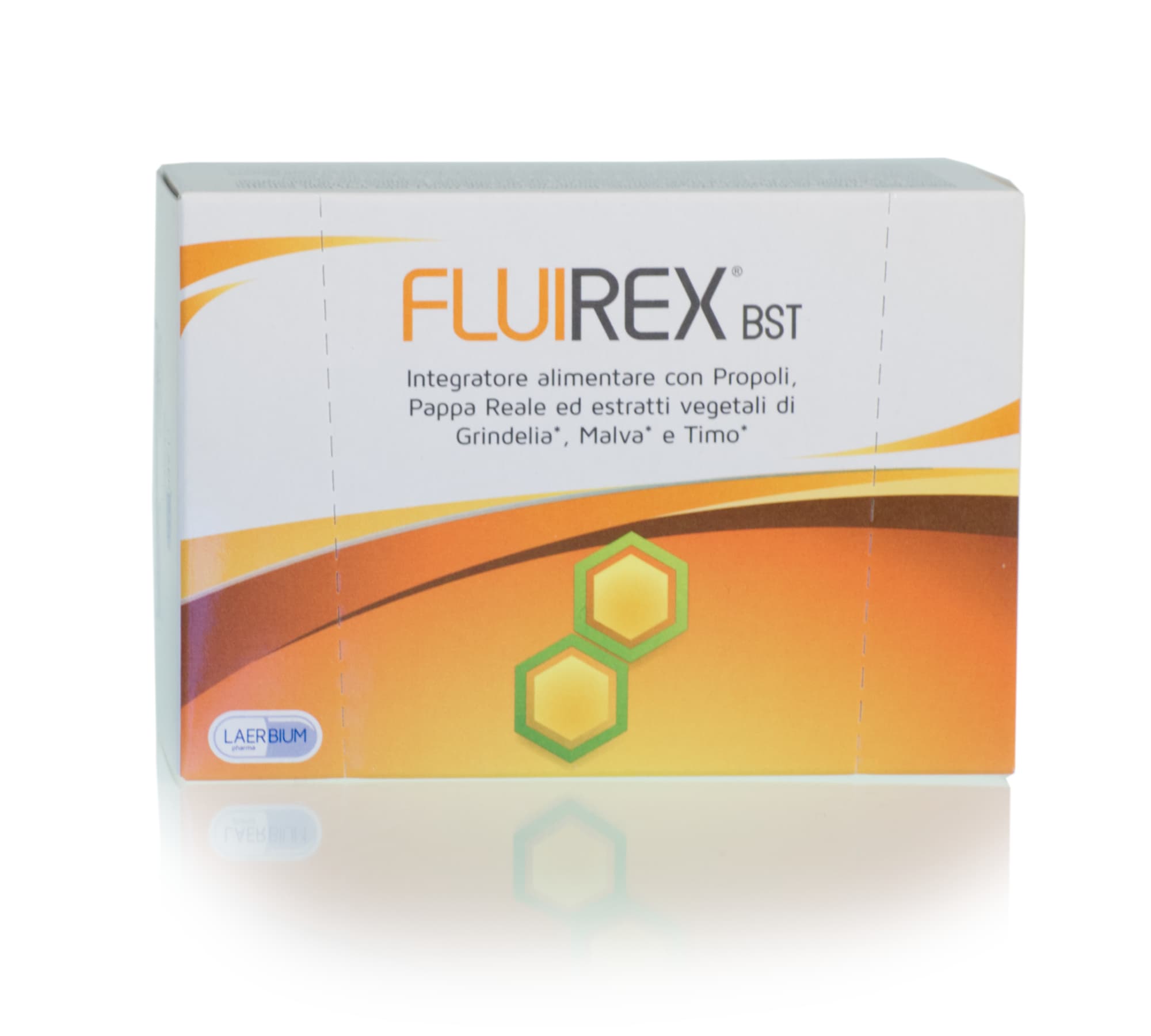 Honey; water; Grindelia* (Grindelia robusta Nutt) herbs and flowers fluid extract; Thyme* (Thymus vulgaris L.) leaves fluid extract; Mallow* (Malva sylvestris L.) leaves dry extract 1:4; Propolis ESIT6 (Propolis) dry extract titrated 6% of flavonoids like galangin; Royal Jelly lyophilized tit. 4% 10-HDA; preservative: potassium sorbate; acidifying: citric acid.
(*) plant extract from species identified by DNA Barcoding.
It is raccomanded to take one sachet (7,5 ml) of mellitus, once or twice a day.
Food supplements should not be considered a substitute for a balanced diet and a healthy lifestyle. Do not exceed the recommended daily dosage. Keep out of the reach of children  3 years of age or under. Store in a cool, dry place, away from light and direct heat sources. The expiration date refers to the product in a intact package, correctly stored.
GLUTEN FREE AND NATURALLY LACTOSE FREE.
Characteristic Element
Average content – daily dose
dosage 15 ml
(2 sch)
Grindelia* (Grindelia robusta Nutt.)
aerial parts fluid extract
300 mg
Thyme* (Thymus vulgaris L.) aerial parts
fluid extract
300 mg
Mallow* (Malva sylvestris L.) leafs dry
extract 1:4
300 mg
Propolis (Propolis) dry extract
– tit. 6% of flavonoids like galangin
150 mg
9 mg
Royal Jelly lyophilized
– tit. 4% 10-HDA
150 mg
6 mg
Italian Food Supplements Register (Ministero della Salute) - Code: 36008
Codice PARAF (base10): 934436546
Prezzo suggerito: 15,00
Immune system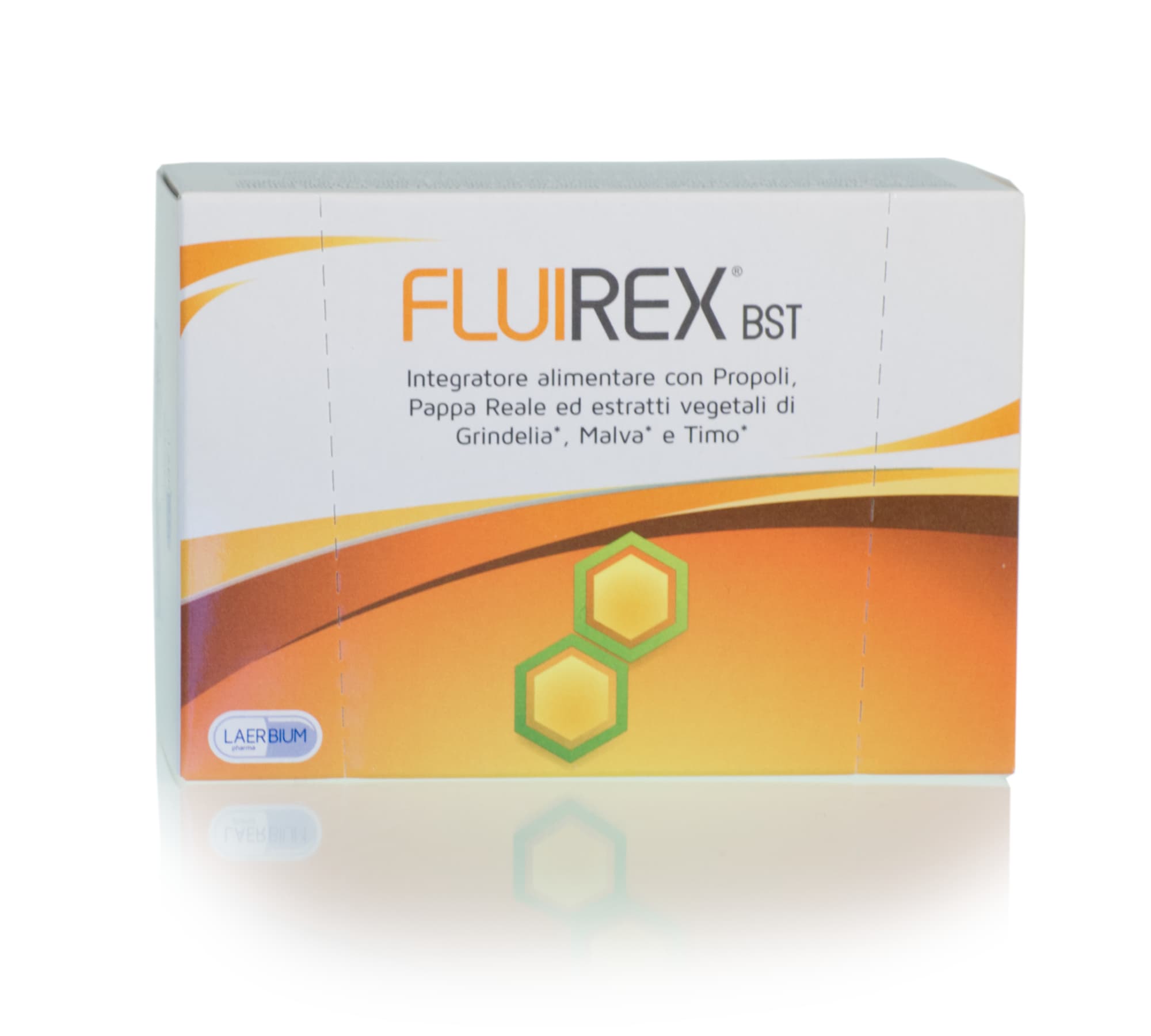 Richiedi informazioni su Fluirex BST