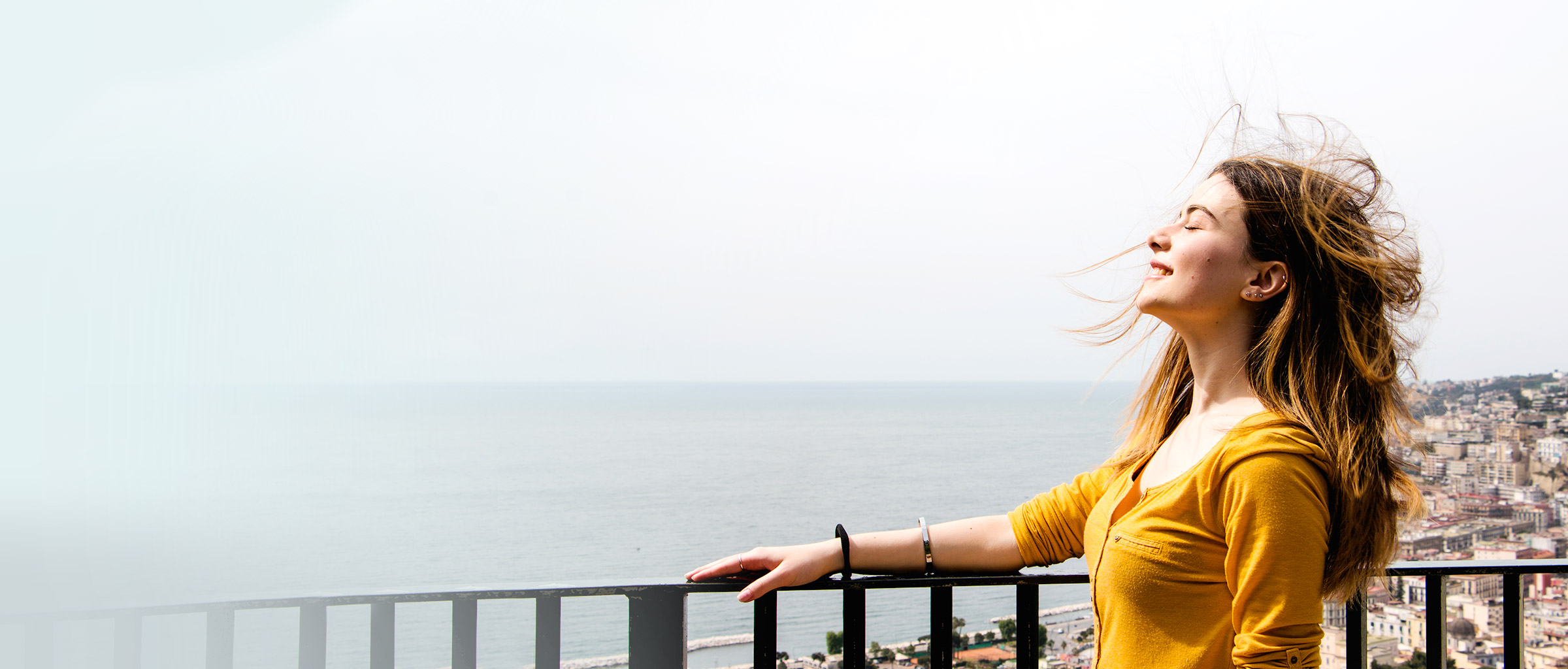 Neuroconfort
Food supplement with plant extracts of Lemon balm* and Saffron
Lemon balm can contribute to relaxation and mental well-being, and saffron extract can help maintain normal mood.
Packaging 20 capsules of 400mg - Net weight: 8,0 g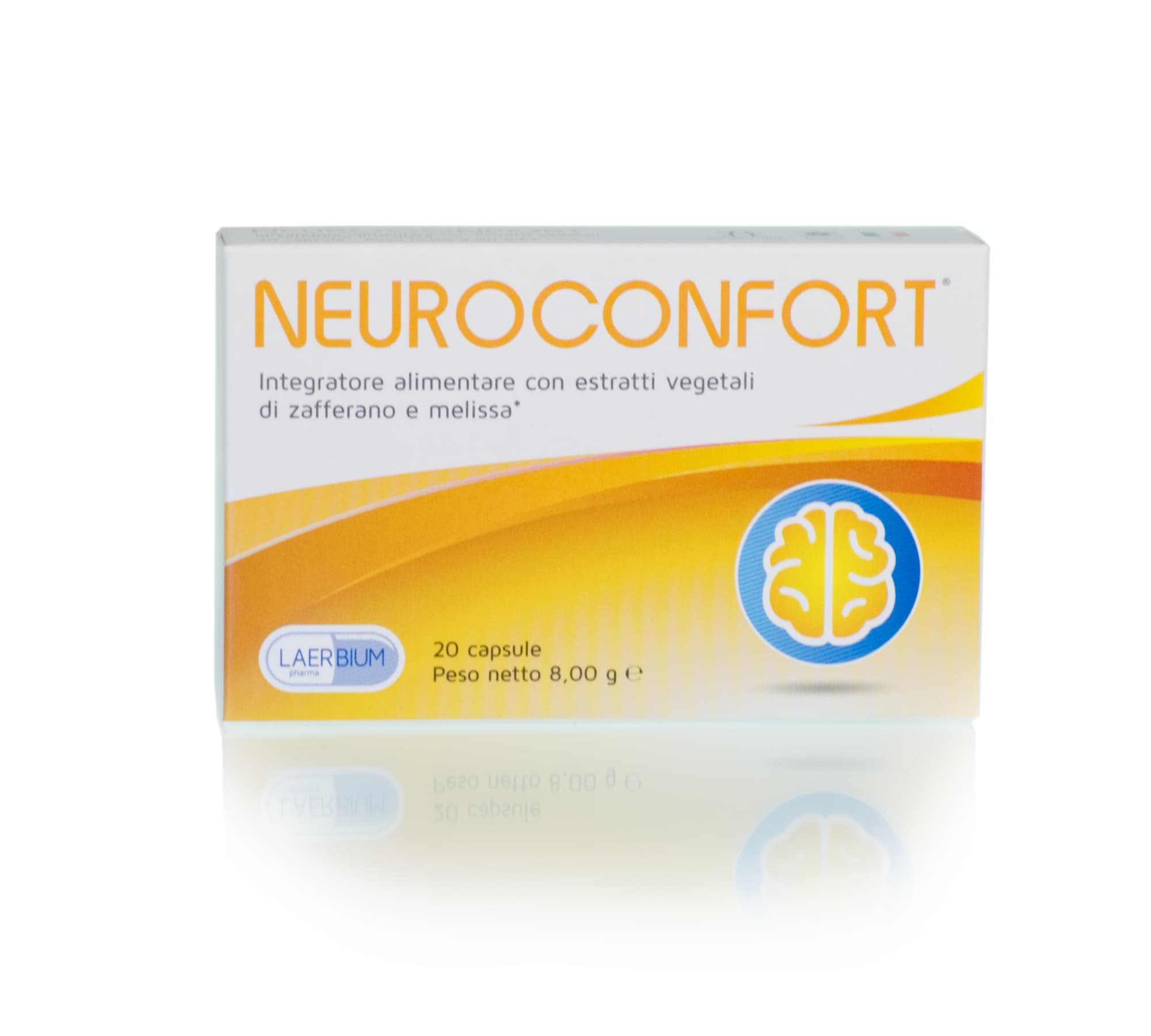 Lemon balm* (Melissa officinalis L.) leaves dry extract titrated 12% rosmarinic acid, hydroxypropyl- methylcellulose (DRCaps™), inulin, Saffron (Crocus sativus L.) stigmas dry extract titrated 2% safranal, anti-cacking agents: silicon dioxide, magnesium salts of fatty acids; colourants: titanium dioxide.
DRCaps™ (resistant-acid capsules) is a trademark of CAPSUGEL®
(*) plant extract from species identified by DNA Barcoding.
It is raccomanded to take one capsule a day, preferably in the evening.
Do not take during pregnancy and lactation. Food supplements should not be considered a substitute for a balanced diet and a healthy lifestyle. Do not exceed the recommended daily dosage. Keep out of the reach of children  3 years of age or under. Store in a cool, dry place, away from light and direct heat sources. The expiration date refers to the product in a intact package, correctly stored.
GLUTEN FREE AND NATURALLY LACTOSE FREE.
Characteristic Element
Average content – daily dose (1 cps)
Lemon Balm* (Melissa officinalis L.) leaves dry extract
– tit. 12% rosmarinic acid
200 mg
24 mg
Saffron (Crucus sativus L.) stigmas dry extract
– tit. 2% safranal
30 mg
0,6 mg
Italian Food Supplements Register (Ministero della Salute) - Code: 57357
Codice PARAF (base10): 931593610
Prezzo suggerito: 20,00
Nervous system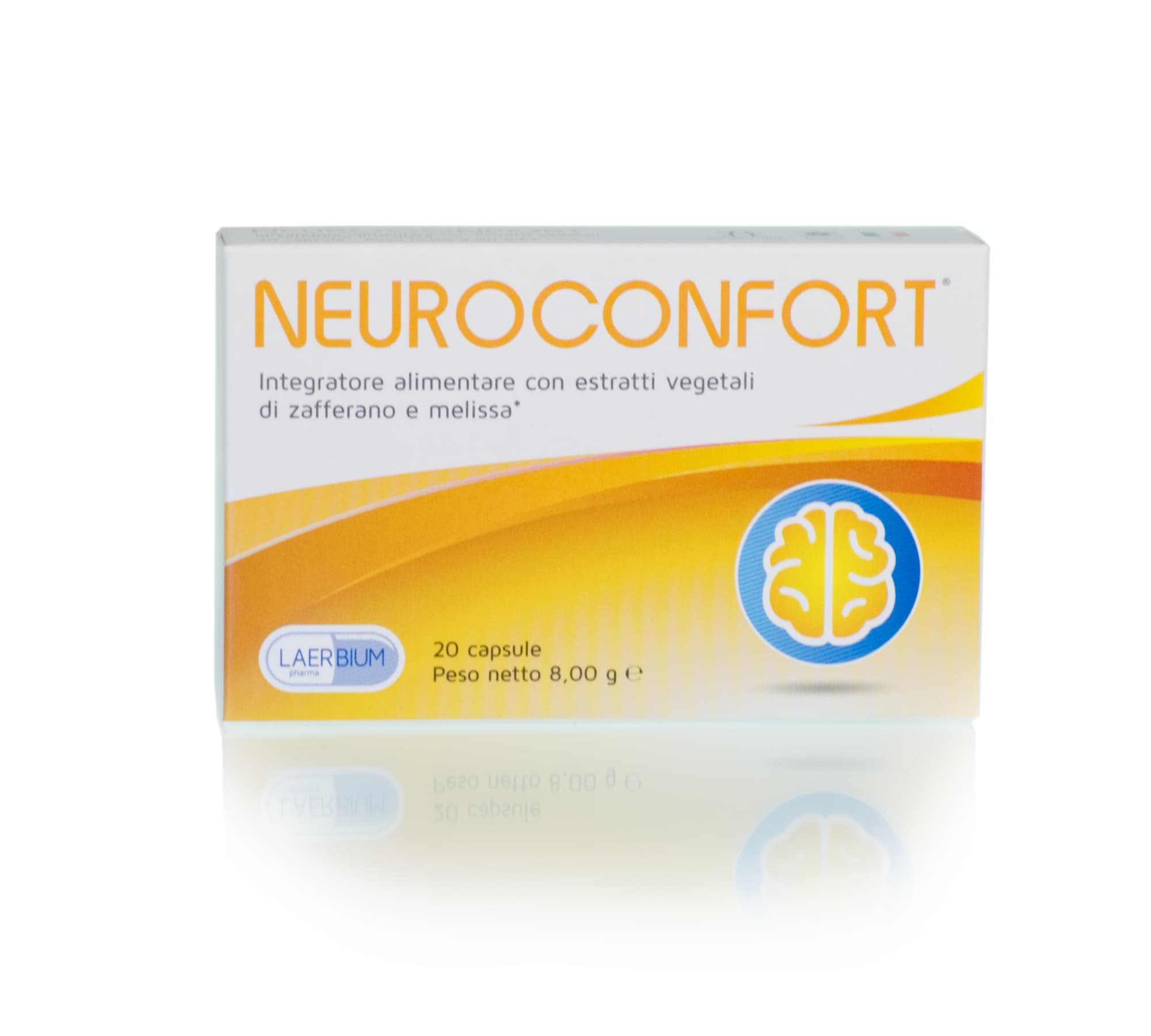 Richiedi informazioni su Neuroconfort