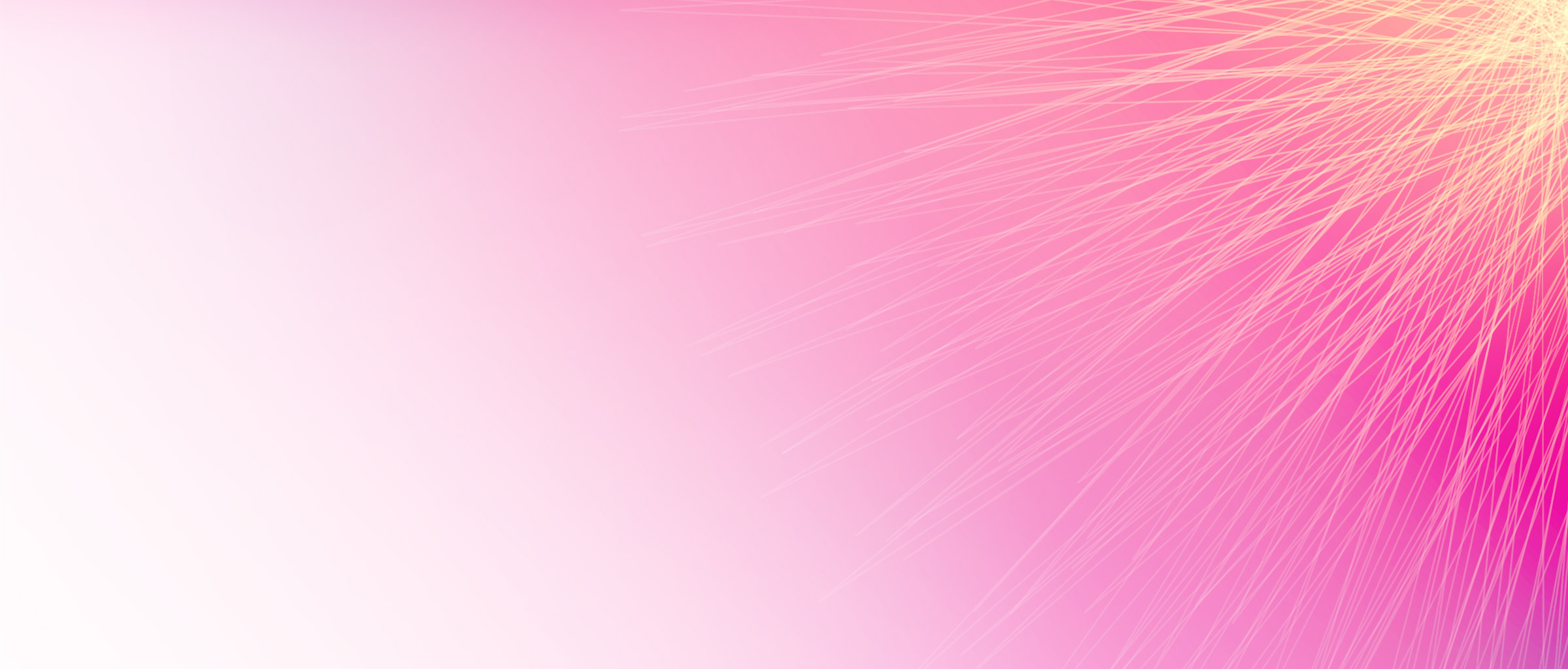 Sinalgesic
Food supplements of alpha-lipoic acid and plant extract of saffron
The plant extract of saffron stigmas can help maintain the physiological mood.
Packaging 20 tablets of 1100 mg - Net weight 22,0 g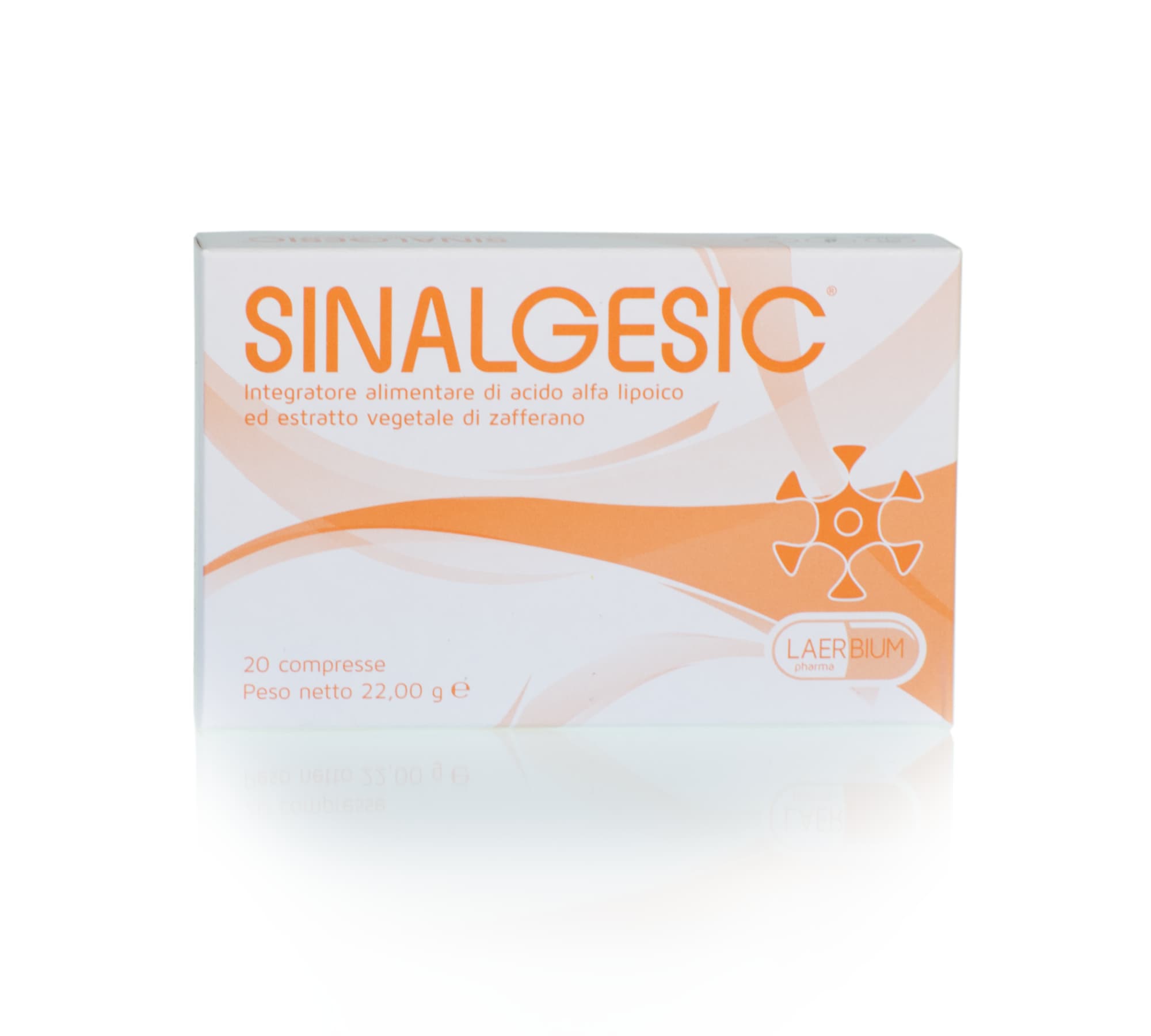 MATRIS® Retard (alpha lipoic acid), bulking agent: microcrystalline cellulose; carboxymethylcellulose sodium reticulated, Saffron (Crocus sativus L.) stigmas dry extract titrated 2% safranal; anti-caking agents: magnesium salts of fatty acids, silicon dioxide.
It is raccomanded to take one tablet daily, preferably between meals.
Contact your doctor if you are on treatment with hypoglycemic agents before the possible use of the product. Do not take during pregnancy and lactation. Food supplements should not be considered a substitute for a balanced diet and a healthy lifestyle. Do not exceed the recommended daily dosage. Keep out of the reach of children  3 years of age or under. Store in a cool, dry place, away from light and direct heat sources. The expiration date refers to the product in a intact package, correctly stored.
GLUTEN FREE AND NATURALLY LACTOSE FREE.
Characteristic Elements
Average content – daily dose (1 tab)
Alfa-lipoic acid (thiottic acid)
600 mg
Saffron (Crucus sativus L.) stigmas dry extract
– tit. 2% safranal
30 mg
0,6 mg
Italian Food Supplements Register (Ministero della Salute) - Code: 57267
Codice PARAF (base10): 931593608
Prezzo suggerito: 30,00
Nervous system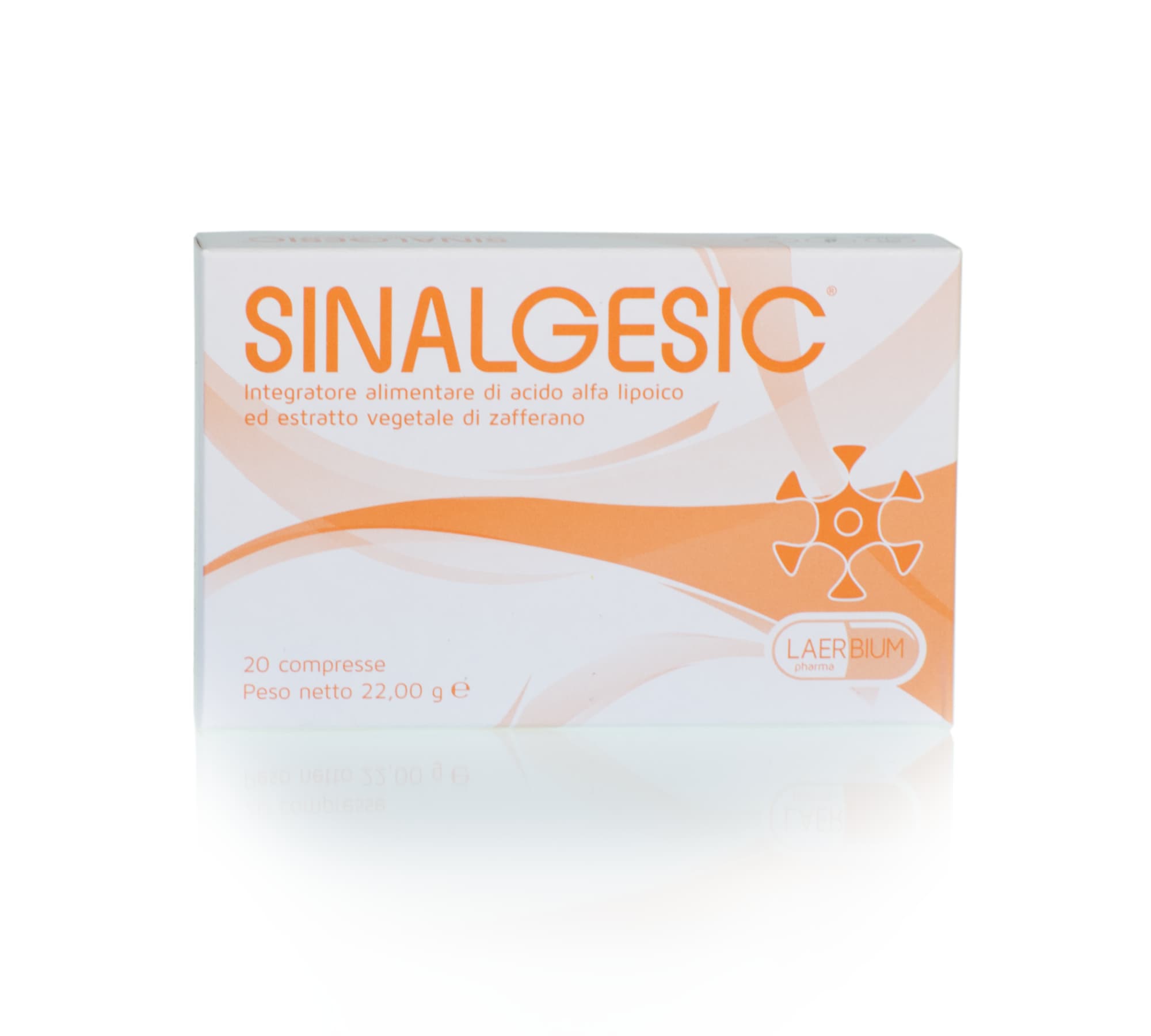 Richiedi informazioni su Sinalgesic