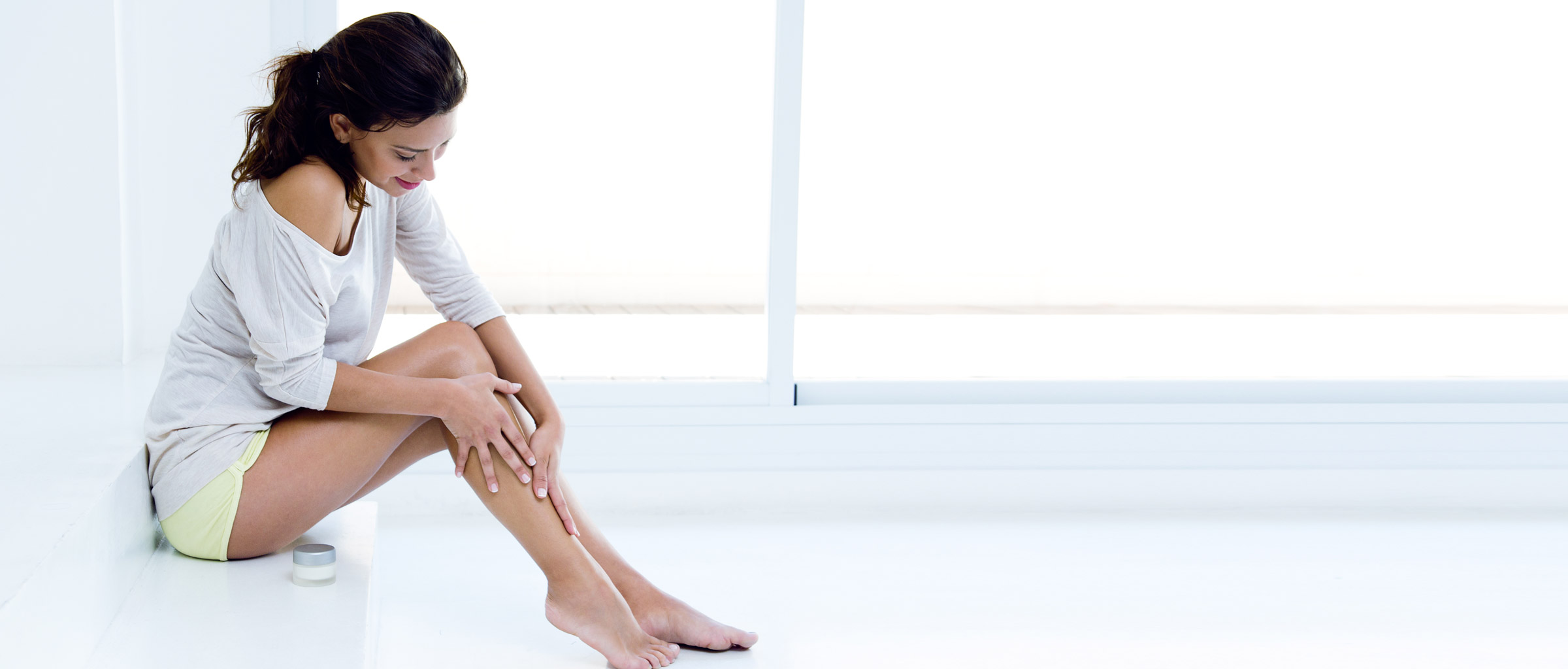 Venotonic ®
Mono
Food supplement of Vitamin E, Hesperidin and plant extract of Centella* and Ruscus*
Vitamin E helps protect cells from oxidative stress. The plant extracts of Ruscus* and Centella* can contribute to the function of microcirculation. Ruscus can also contribute to the venous circulation (also of the hemorrhoidal plexus). Hesperidin is a flavonoid.
Packaging 20 tablets of 850 mg - Net weight 17g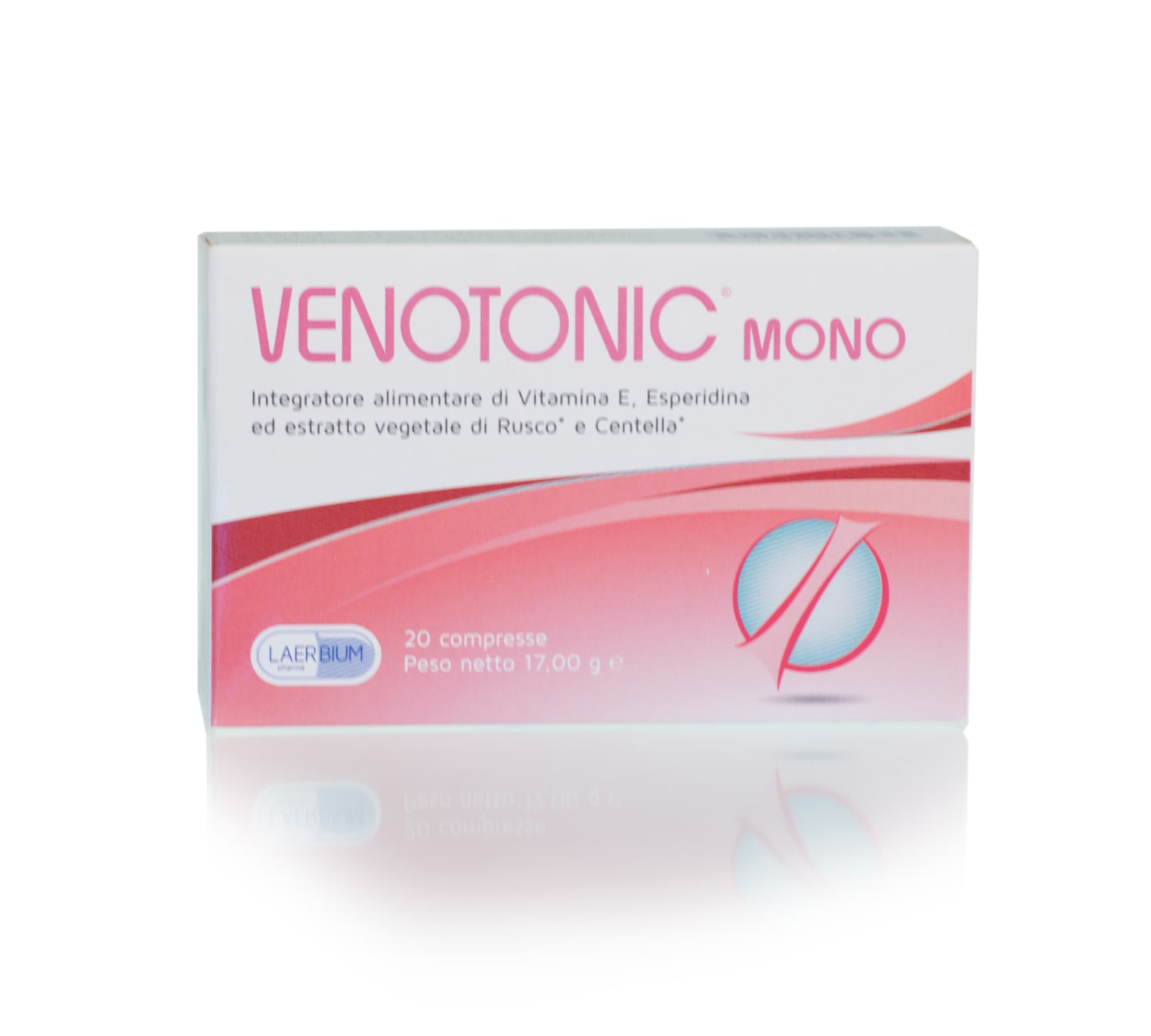 bulking agent: microcrystalline cellulose, ruscus* (Ruscus aculeatus L.) rhizome dry extract 10% sterol saponins (ruscogenin and neoruscogenin), centella asiatica* (Centella asiatica (L) Urb.) leaves and herb dry extract 20% tryterpenic derivatives like asiaticoside, hesperidin (glycoside of esperitina), natural Vitamin E acetate 700 IU/G (D-alpha tocopherol), reticulated sodium carboxymethylcellulose, anti-cacking agents: silicon dioxide, magnesium salts of fatty acids.

* plant extract from species identified by DNA Barcoding.
It is raccomanded to take one tablet daily.
Food supplements should not be considered a substitute for a balanced diet and a healthy lifestyle. Do not exceed the recommended daily dosage. Keep out of the reach of children  3 years of age or under. Store in a cool, dry place, away from light and direct heat sources. The expiration date refers to the product in a intact package, correctly stored.
GLUTEN FREE AND NATURALLY LACTOSE FREE.
Characteristic Elements
Average content -daily dose (1 tb) – % VNR(*)
Natural Vitamin E (α -TE)
12 mg
100%
Ruscus* (Ruscus aculeatus L.) rhizome dry extract
– tit. 10% ruscogenin and neoruscogenin
200 mg
20 mg
Centella asiatica* (Centella asiatica (L) Urb.)
aerial parts dry extract
– 20% tryterpenic derivatives
150 mg
30 mg
Hesperidin (glycoside of esperitina)
100 mg
*NRV: Reference nutritional value
Italian Food Supplements Register (Ministero della Salute) - Code: 67136
Codice PARAF (base10): 934203617
Prezzo suggerito: 16,00
Circulatory system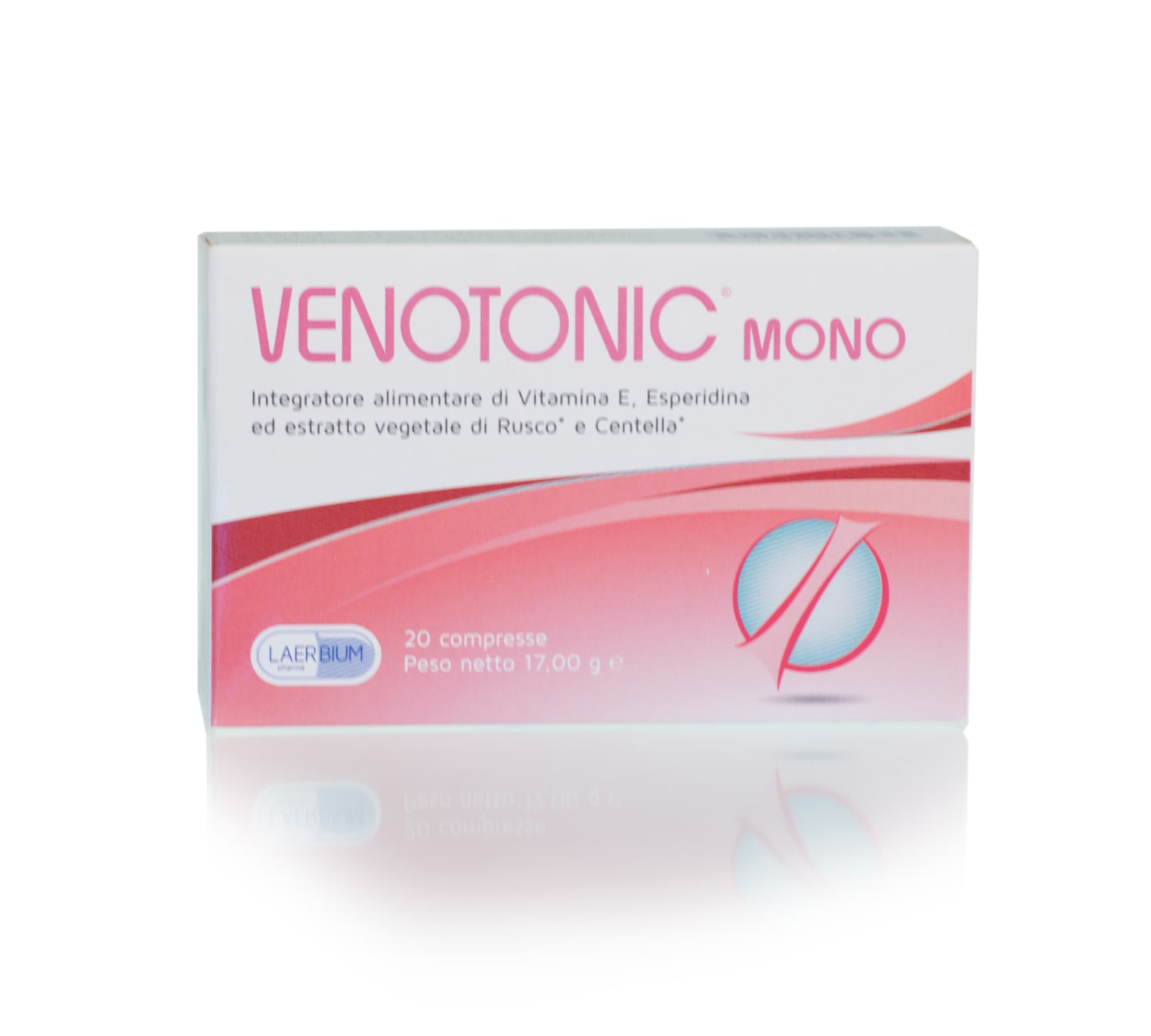 Richiedi informazioni su Venotonic Mono