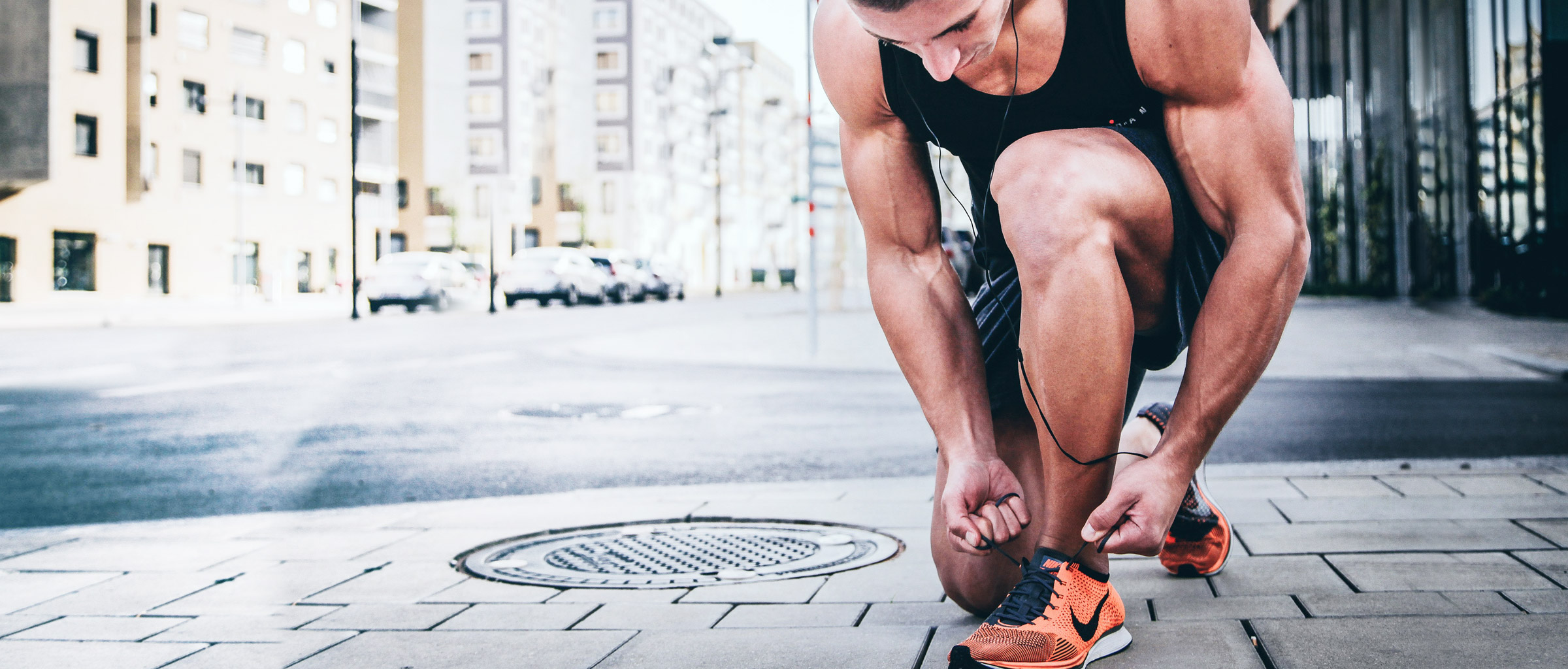 Up
Dietary supplement of vitamins B2, B6 and Zinc with plant extracts of Damiana, Andean maca and Ginkgo biloba
Vitamins B2 (riboflavin) and B6 (pyridoxine) can contribute to the reduction of tiredness and fatigue. Zinc can contribute to the maintenance of normal levels of testosterone in the blood. The plant extracts of Maca and Damiana can have a tonic action, proving useful in conditions of physical and mental fatigue. The Ginkgo extract promotes normal blood circulation.
Packaging 36 capsules of 570 mg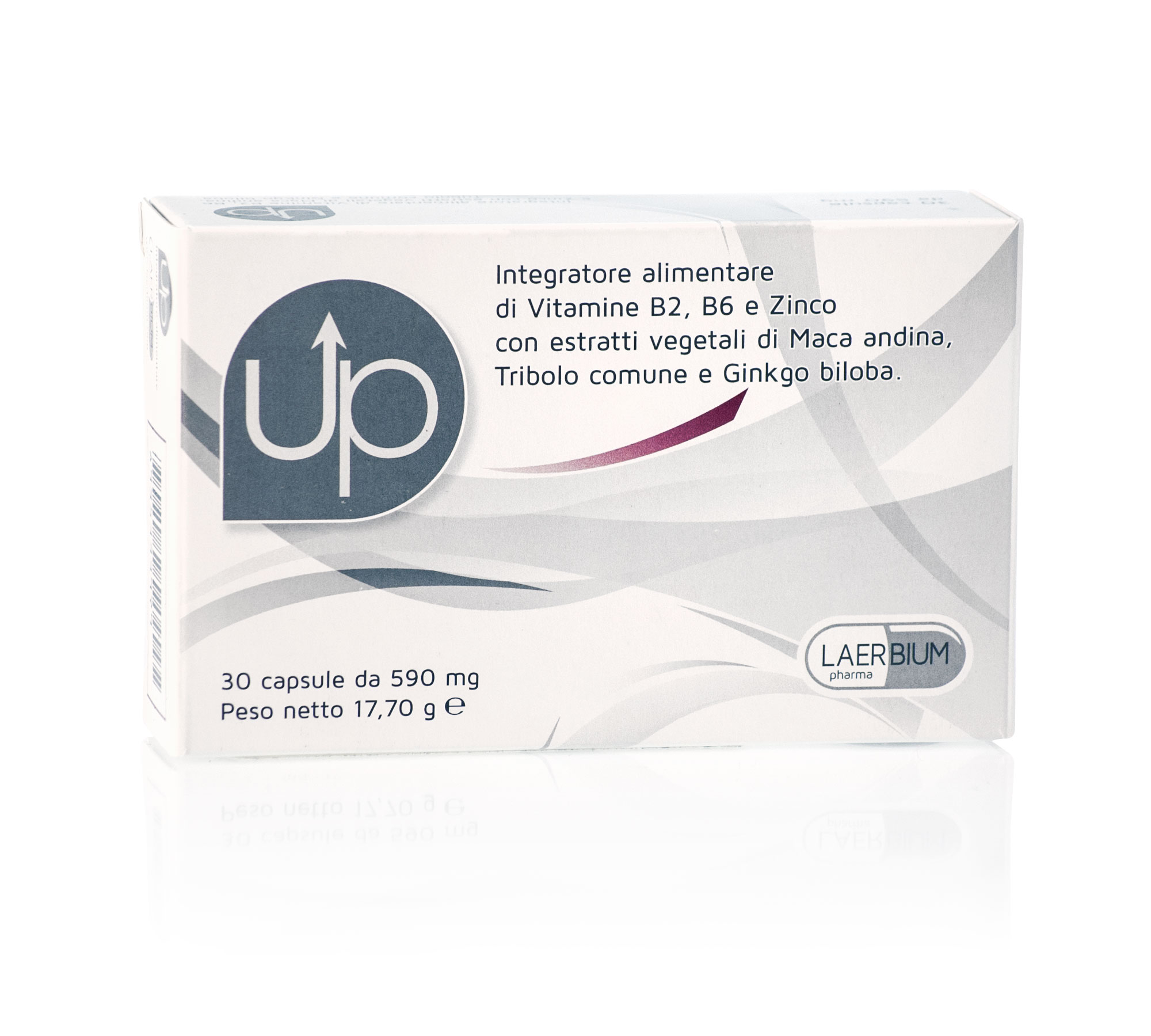 Andean maca (Lepidium meyenii Walp.) root dry extract titrated beta ecdysone 0.5%, Damiana (Turnera diffusa Willd. var. aphrodisiaca Urban) leaves dry extract 1:4, vegetable capsule (hydroxypropyl-methylcellulose, coloring: E171), Ginko biloba (Ginkgo biloba L.) leaves dry extract titrated ginkgoflavonoids total 24%, zinc methionine, riboflavin (vitamin B2), anti-caking agents: silicon dioxide, magnesium salts of fatty acids, pyridoxine hydrochloride (vitamin B6).
One capsule daily is suggested, preferable between meals.
If you are taking anticoagulants or platelet antiaggregants, consult your doctor before taking this product. The use of this product during pregnancy and lactation is not recommended.
Do not use in children under 12 years of age. Food supplements are not intended as a substitute for a varied and balanced diet and a healthy lifestyle. Do not exceed the recommended daily dose. Keep out of the reach of children under three years of age. Store in a cool, dry place away from heat sources. GLUTEN FREE AND NATURALLY LACTOSE FREE.
Average content – daily dose (2 cps) – % VNR (*)
Vitamin B2
25 mg
1786%
Vitamin B6
6 mg
428%
Zinc
12,5 mg
125%
Damiana leaves
(Turnera diffusa Willd. var. aphrodisiaca Urban) d.e.
300 mg
Andean maca root
(Lepidium meyenii Walp.) d.e – tit. 0,5% beta-ecdysone
360 mg
1,80 mg
Ginko biloba leaves
(Ginkgo biloba L.) d.e. – tit. 24% ginkgoflavonoids
150 mg
36 mg
VNR: Reference nutritional value
Italian Food Supplements Register (Ministero della Salute) - Code: 67579
Codice PARAF (base10): 935333979
Urinary tract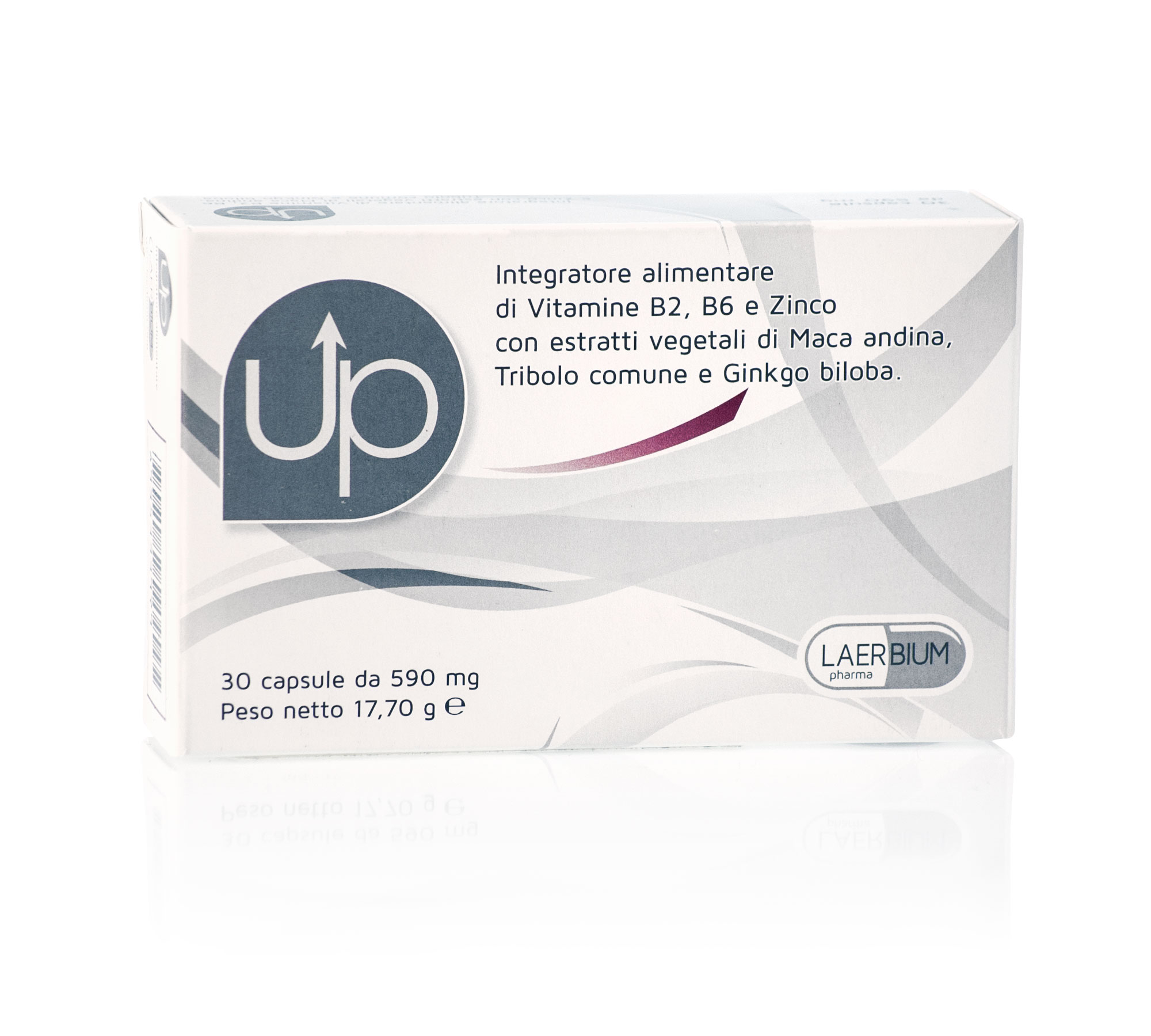 Richiedi informazioni su Up